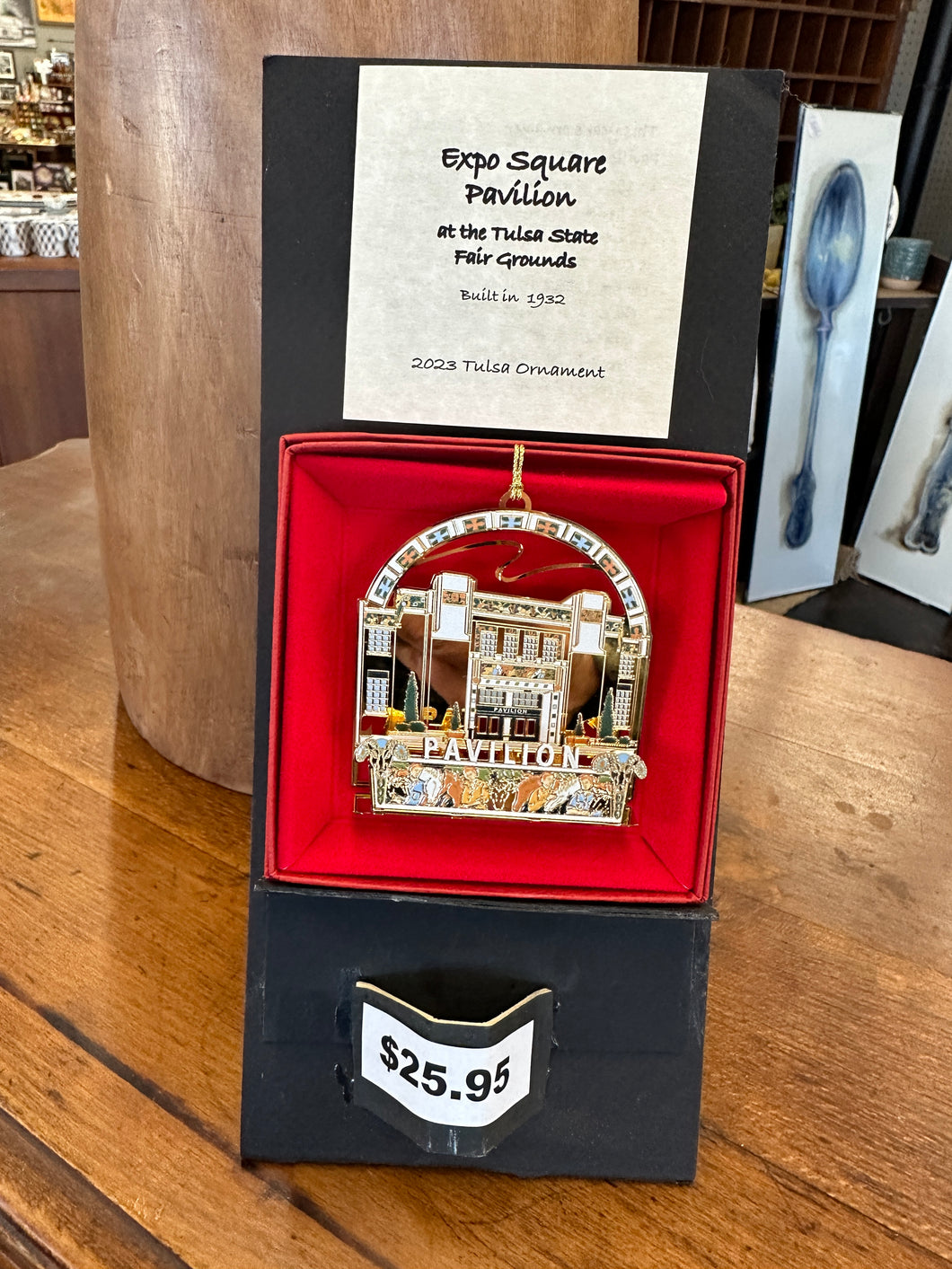 Tulsa Ornament / Souvenir - Tulsa Fairgrounds Pavilion 2023
Regular price $25.95 Sale
This year's ornament celebrates the Pavilion at Tulsa Fairgrounds. Built in 1932 as a WPA project, it is one of the finest examples of Art Deco architecture in Tulsa. Made of blond brick, it has colorful terra cotta art along the rooftop and above eight grand entrances.
Tulsa Ornaments make great souvenirs! My husband and I always buy an ornament when traveling to help us remember where we've been. It's so much fun to reminisce when decorating the tree each year and remember all the places that we've visited and the people we've met.  They also make great gifts for your out of town visitors. We have ornaments with several of the major Tulsa landmarks and you can pair them with my landmark art (I carry small 4x4 framed prints) that are perfect gifts to give your visitor to help them remember their visit with you in Tulsa.

Peake Photography & Design Art & Gifts is now carrying Bobbie Whaling's Tulsa Ornaments.
Since 1985, a great many Tulsan's have been collecting and enjoying a unique ornament depicting various Tulsa landmarks, cultural treasures or special events. The ornaments, made of solid brass with a 24K gold wash, are three dimensional. Each Ornament since 1987 has been designed by Bobbie Whaling, local artist and retired art teacher. 
We have The Gathering Place, The Cain's, The Golden Driller, Route 66, TU, Tulsa Centennial, Tulsa Skyline, Holland Hall, BOK, Brady Theater, Will Rogers High School,...

Our ornaments are behind the counter so please ask the staff at the front if you are interested in the ornaments.